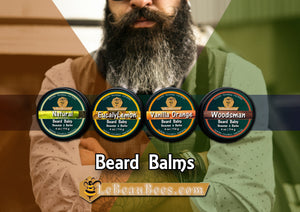 Beard Balms
Gift Bags
Lavender
Accessories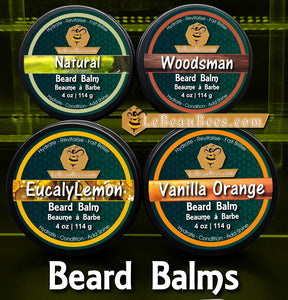 BEARD BALM : New Product ! SPECIAL PRICE
Look and feel your best with our 4 different Beard Balms.

It's perfect for your regular grooming routine if you want to take the best care of your facial hair.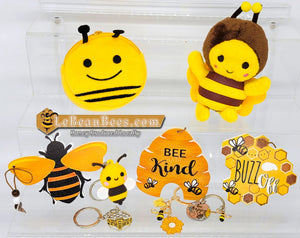 Bee Themed Accessories Available
Make a statement with the unique and fun bee-themed accessories from our
store!
Whether you're looking for the perfect gift or something special for yourself, these necklaces, key chains, puppets, etc., have something for everyone.

With a combination of beauty and interesting prices, you won't want to miss out on these!
Taste our unique Lavender Creamed Honey - you'll be amazed!
Let it slowly melt in your mouth for an unforgettable flavor, or try it with your favourite fruits.

It's also perfect as a sweet topping on toast, pancakes, crêpes, bread, cakes, and buns.

You can even use it instead of sugar in your coffee, tea, hot water, and milk!

And don't forget to try it on ice cream, too - we promise it will be smooth and delicious!

330g of 100% Ontario Honey.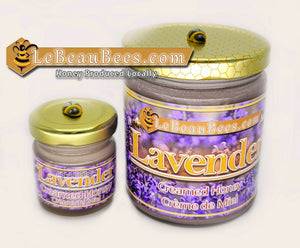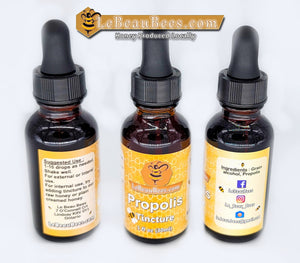 -= NEW =- Propolis Tincture
Introducing -= NEW =- PROPOLIS TINCTURE 30ml—
the all-natural, powerful remedy that you can rely on!
Use 4 drops internally to soothe sore throats or externally for skin regeneration.
It is packed with anti-inflammatory and anti-microbial properties
that help fight bacteria, viruses, and fungi, as well as help heal skin.
Get powerful relief with this ancient remedy!
HOT HONEY Available !
Experience new depths of flavour with -= HOT HONEY =-
A unique condiment in four delicious spice levels : Mild, Spicy, Hot and Extra Hot!

Perfect for pairing with your favourite barbecues, salads, and more...
This Hot Honey is guaranteed to add a delicious kick to any meal.

Spice up your life with -= HOT HONEY =-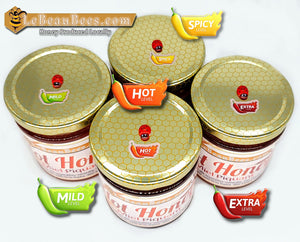 --== LE BEAU BEES ==--
Discover the sweet flavour of Le Beau Bees' handcrafted honey products.
Enjoy the unique taste created by local beekeeper Dominique Le Beau.
Indulge in the deliciousness and celebrate the success of a young farmer and small business! 
Try it today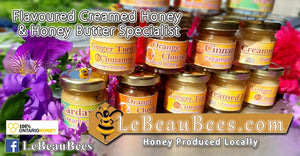 Subscribe to our newsletter
Promotions, new products and sales. Directly to your inbox.
Member of the Ontario Beekeepers' Association
We are very proud to be a member of the Ontario Beekeepers' Association since we started our beekeeping adventure.Being a member helps us to connect with other beekeepers. We also can be informed in real time if there is any problems with other apiaries in our area to prevent the spread of diseases.
Board Member of the Lindsay Farmers' Market
Proud to be a board member of the Saturday Lindsay Farmers' Market. We love to help and manage different work for the market (digital, publicity, etc.)
We love to share our knowledge about bees and our beekeeping adventure with our customers who appreciate our lovely and unique flavoured honey.
Our Partners