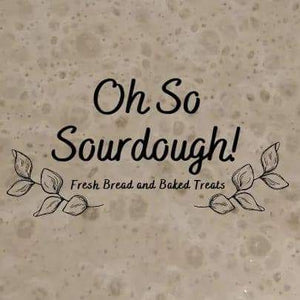 New partner : Oh So Sourdough! Lindsay Ontario
We are so happy to announce our new partnership with Oh So Sourdough, located at 6 Cambridge St N, downtown Lindsay Ontario.
They sell all our products : large and small flavoured creamed honey + flavoured honey butter! 
They prepare some delicious 😋 yummy bread and baking!
You will be able to enjoy our delicious honey special ties and their delicious breads!
Oh So Sourdough!
https://www.facebook.com/Oh-So-Sourdough-102658058290731/
---