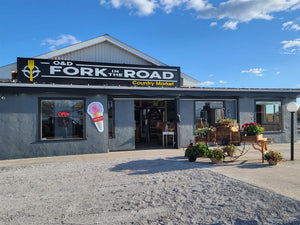 FORK IN THE ROAD COUNTRY MARKET LAKEFIELD - NEW STORE
Hi everyone.
We are soooooo happy to tell you that all our products can be found at @FORKINTHEROAD_COUNTRYMARKET
THE FORK IN THE ROAD in Lakefield, in front of the liquidation place.
I invite you to go have a look. They have lots of great locally produced prepared products.
They also prepare delicious tarts, cakes and food.
If you are in Peterborough, Lakefield or buckhorn, I invite to see them.
They are young small business too. They just started their store and it looks amazing.
https://www.facebook.com/ForkInTheRoadCountryMarket/
https://instagram.com/forkintheroad_countrymarket
---